Posted : 10 hours ago
Bihar floods: Death toll reaches 202, protests in affected villages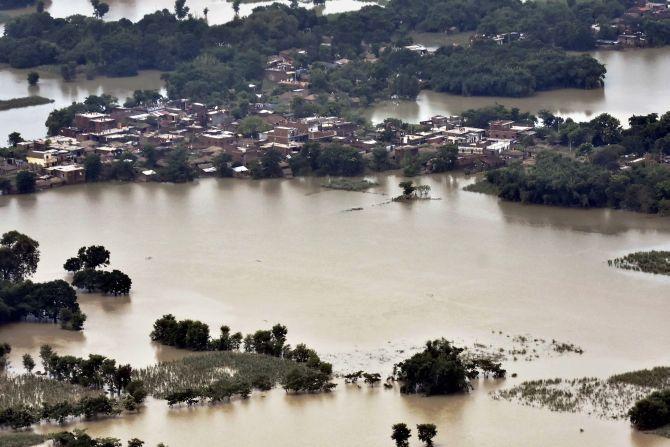 M I Khan reports from Patna
Flood situation continued to remain grim in Bihar on Saturday with the death toll rising to 202 and number of flood-affected people increased to 121.56 lakh, an official of Bihar disaster management department said.
"The flood situation remains grim in 18 districts in Bihar," the official said.
Reports of protest by flood victims is reaching the capital from the worst hit districts of Kishanganj, Gopalganj,West Champaran, Araria, Purnea, Katihar and Sitamarhi.
Protesting flood victims blocked roads demanding relief.
According to an official release of the department, so far 202 people have died.
The highest number of 42 deaths has been reported from Araria district, followed by 31 in Sitamarhi, 29 in West Champaran,13 in Supaul, and 12 in Madhubani district.
However, unconfirmed reports reaching Patna say the death toll is over 250.
Bihar disaster management department officials said that 121.56 lakh people in 1,842 panchayats under 164 blocks in 18 districts have been affected by the calamity.
According to them, about 6,25,788 people have been evacuated to safe places by the rescue teams in the last five days and the government has set up 1,336 relief camps in which 4,22,106 people are living.
"For the flood victims about 1,879 community kitchens are running in the state," the official said.
Bihar disaster management department principal secretary Pratyaya Amrit told
Rediff.com
that relief materials were air dropped in West Champaraan's Sugauli, Gaunaha, Chaanpatia, Narkatiagaanj and Purnea, Araria and Kishanganj districts on Saturday.
IMAGE: An aerial view of a flood-hit area at Bal Bal in Betiah in West Chaparan, Bihar on Friday. Photograph: PTI Photo
Bihar floods: Death toll reaches 202, protests in affected villages