Posted : 29 minutes ago
Sundar, Axar take India past 300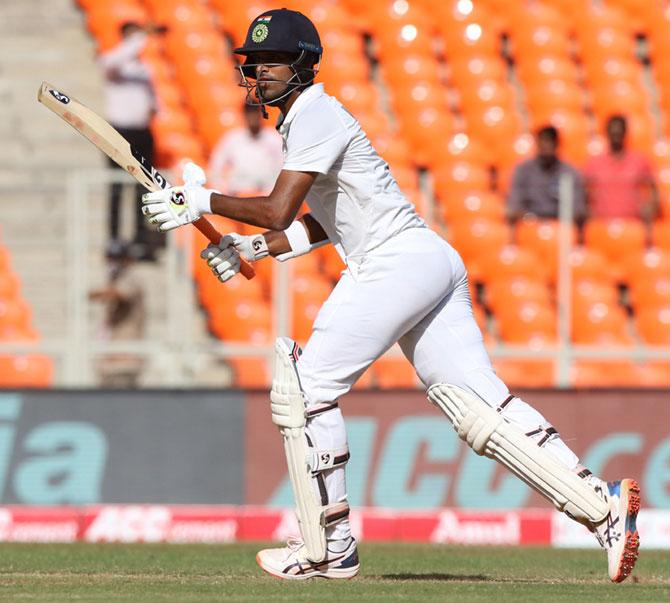 India 320-7 (100 ovs) vs Eng 205 | Scorecard
England preferring to use Bess ahead of Leach, who has been excellent with the ball in this series.
Sundar lofts the flighted delivery from Bess straight back over his head for a six to take India past the 300-run mark and the lead past 100.
Bess then gifts Sundar a full toss which he drives through the covers for a four as the off-spinner's woes with the ball continue. That boundary also raises the 50-run stand for the eighth wicket from 79 balls.
Bess gets his length right as Sundar can only block out the rest of the over.
Axar drives Anderson down the ground as the fielder at mid-on stops it to concede just a single.
Anderson then hits Sundar on the ribs by the incoming short delivery as he misses the glance before he gets the shot right off the next delivery for a single.
Axar picks a single off the last ball to retain strike.
England's over rate was not that great on Day 2 and here again they are taking their time to get going.
Leach comes into the attack in place of Bess as he takes a few minutes to get started.
Axar defends the first ball before he comes down and lofts the next delivery over the fielder at mid-on for a four as the lead continues to grow.
Leach drops short as Axar goes right back in his crease to crash it through the covers for the second four of the over.
India well-placed on 320/7 in 100 overs, for an overall lead of 115 runs.
Sundar, Axar take India past 300